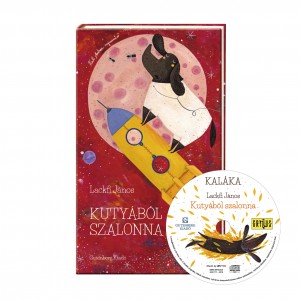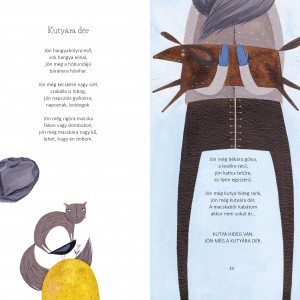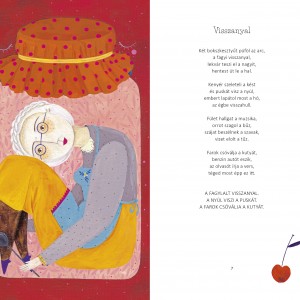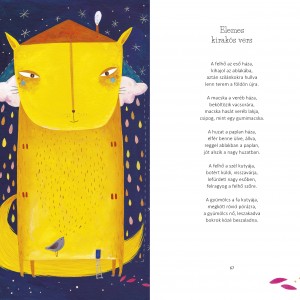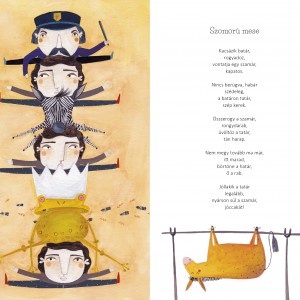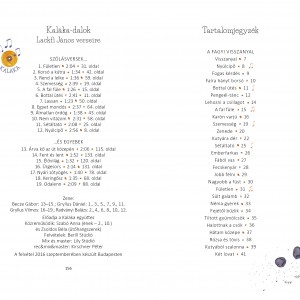 ​Lackfi János
Kutyából szalonna

Szólásversek és egyebek
75 lei
55.00 lei
http://gutenbergkonyvesbolt.ro/lackfi-janos-kutyabol-szalonna-szolasversek-es-egyebek-teljes-ar-75-lej_68585
Hurry! Only 5 items left in stock.
János Lackfi: Silk Purse out of a Sow's Ear

With Kaláka's CD

Illustrator: Kürti Andrea

Genre: poetry
Dimensions: 145 x 245 mm
Number of pages: 160
Format: Hardback, sewn binding
ISBN: 978-606-93887-9-2
Published: 2016
Language: Hungarian

Look inside

Awards, prizes:
• The volume is the top 10 laureate of KULTer in the field of children's books published in 2016.
• Beautiful Hungarian Book Prize 2016
• Shortlisted for the Most Beautiful Romanian Children's Book of the Year Prize 2017

It is clear that dancing needs nothing but a good blade's edge, looking at stars just a slap, even though slipper animalcules do not necessarily need slippers, right? And a good volume of children's poems needs frenetic game, plus rhythm, fun, sadness, floating, tricks, honesty, and intricacy. This book rearranges the children's room, filling it with Danube breeze, with sneezing, balls of socks, gorgeous piranhas, and a lonely Uncle Toiler, with colour, flavour, that is, with a smile from ear to ear.


http://gutenbergkonyvesbolt.ro/lackfi-janos-kutyabol-szalonna-szolasversek-es-egyebek-teljes-ar-75-lej_68585